---



Hello, I am ~*~ D'Wolfy Fairy ~*~
With a thundering pounce of Spirit,
I leap into the family of The Darksbane Dragons!
With the power of the pack, I stand to serve and protect.
I am the newest of the Dragon fairies,
and I am truly honored to be one of these Spirited Fairies.
The Dragons have greatly lifted me up.
And now, upon their mighty wings of power...
SOARS ~* D'WOLFY FAIRY *~
I am at heart...a Poet.
In Spirit...a Wolf.
In love...a mighty Dragon friend!
Keep an eye out for my adopted dragon assistants.
~giggle~ They are watching you... ~giggle~



---
Here is my first official Dragon Cheer...

On a distant hidden mountain
Under the brightest Darksbane moon
Stands a Wolf of mighty Spirit
Howling a Dragon's midnight tune
Suddenly the silence gives way
to the night's calling embrace
as the Power of the Dragons
quickly fills this place
Looking on from this mountainside
Seems a parade of Spirit
from both far and wide
Dragons of every kind and creed
Soaring together, and all agreed
That Darksbane is home to The Best
Flying proud and strong
above ALL the rest!!

SPIRIT FILLED DRAGONS...
SOAR ON...SOAR ON!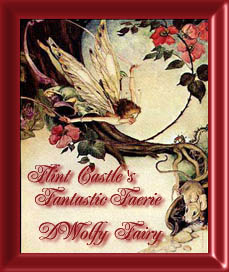 The Crystal Dragon's warm appreciation!
Thanks so much Jo!

Visit Flint Castle to fully appreciate this wonderful Dragon!

---


Meet My Adopted Dragon Assistants...

Please say Hello to my mighty assistants!




They are D'Wolfy Fairy's special helpers.
Each one plays a vital role,
and serves a mighty purpose...
Helping to keep you Super Spirited!



---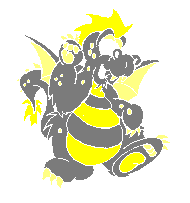 My Main Man Dragon!
He is always at the side of D'Wolfy Fairy.
Together we go into all the lands.
His mighty wings help my travels on distant journeys.
He is oh so sweet, but oh so clever too.
Keep a watch out for Jazlo,
cuz D'Wolfy Fairy won't be far behind!




He is D'Wolfy Fairy's Super Spirited,
all seeing, all knowing companion.
He watches and sees those special efforts of Spirit,
and reports them to D'Wolfy Fairy.
You want to catch the eye of Cylon...
He helps D'Wolfy Fairy give out awards!





She is D'Wolfy Fairy's extra special helper.
She is alert,careful, and so playful too.
She always keeps D'Wolfy on her paws.
She is the organized and thoughtful
right paw for D'Wolfy Fairy!
Watching from a distance, she always reminds
me of those precious detailed matters.




Keep a watch out for my wolfy dustings...


---
---
In Training as of 2/24/98...
WooHoo!!

~* D'Wolfy Fairy's *~
---
Come and visit our Realm...

---