The Site Fights!

---
This site became a Site Fights Champion in Feb 1998
by becoming a DMan Dome Finalist!
Many thanks to all who supported PoeticWolf and voted for "The Poetry of Wolves"!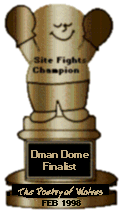 ---
---
This Site is the proud recipiant of the coveted
" Golden SuspendA Award! "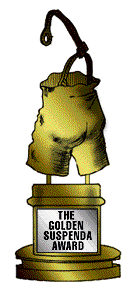 Thanks DSuspendA!
Won Jan 12, 98
Check out DSuspendA's DKO Review of My Site.


---
Back to Home