---
Welcome to the Land of...Romance among Wolves


One of my very favorite romantic themes is found
in the great photographic artistry of the European master,"Kim Anderson".
This romantic wolf loves the way he captures the wonderful innocence of true love and romance.
Always using the purity of children; he reveals to us the true nature of love.
One of his greatest inspirations was his then 7 yr old daughter, who is also one of his top models.
The simplicity found in his photos truly makes one's heart remember.


---
A Kim Anderson "Classic"...and my personal favorite.


---
Do you remember the first time you held hands with someone?
Maybe it was your daddy, as he helped you take that first
step towards freedom. Maybe it was your little sister, as you
tried to help her climb onto that chair that would eventually
lead her to reaching that cookie jar. Perhaps, it was your best friend,
as you strolled down the street in the laughter of a new day.
Whenever it was...These photos most assuredly will take you back.
Back into your youth, back into your innocence,
...back into your heart!

---
"Ahhhhhh, true innocence..."

---
Journey with me now into the past... Dream with me now into the future.
Fly with me now into the deepest well of your soul...
Sit back and capture the beauty of innocent love and joy.
Grow with me now...into a child.



Tonight...You are invited to a black tie affair.
The Champagne is on the house!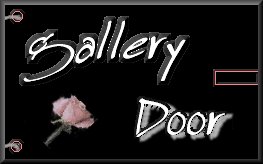 Grab your ticket! The Door is OPEN...
In order to enter The Gallery, you must have a FRAME enabled browser!
Welcome to PoeticWolf's Romantic Tribute to Kim Anderson!

---
This 'Kim Anderson Webring' site is owned by :
PoeticWolf

Back to Home